This guide tells you how to get your Liftshare permit, if you are in a Liftshare community for work or a Festival Community that uses permits.
How do I get my Liftshare permit?
Created by: Kyle Risi
If you belong to a community scheme then your Liftshare manager may require that you display a liftshare permit when using the parking facilities. And some festivals also provide Liftshare priority parking using permits. If your are required to display a permit, you can obtain your permit in 1 of 2 ways.
By downloading your permit yourself after creating a Liftshare team. (More details on forming a team are below).
By reaching out to your Liftshare Manager directly and requesting your permit. (Work community schemes only)
Before downloading your permit.
Before downloading your Liftshare permit you need to first ensure you have added a journey and created a Liftshare team. Your Permit will not be made available until this has been done.
Downloading your permit.
Log in to your Liftshare account.
Click on "Teams & Permits" from the top menu of your account.
The following page will then display the teams you currently belong to, from here you will be able to print your permit ready to be displayed on entry to the car park and when parked up.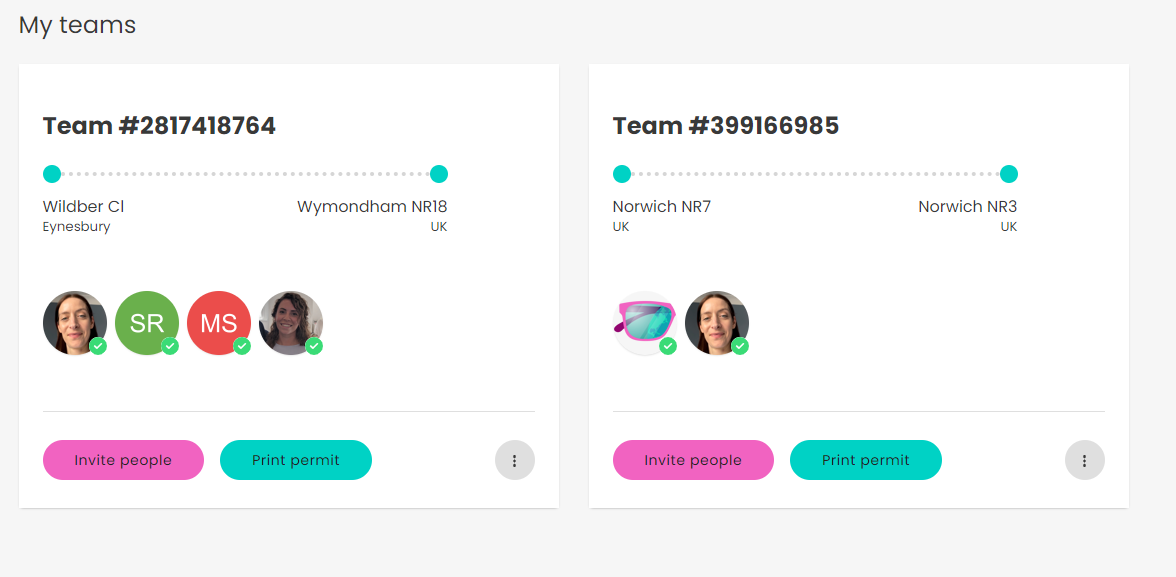 Your Liftshare Manager.
If you are in a Liftshare community for work and are unable to download your permit from the Liftshare Teams menu, then you will need to contact your liftshare manager directly to arrange for your permit to be issued to you. If you do not know who your Liftshare Manager is then you could try asking around the office. Typically HR can usually help point you in the right direction.
Alternatively you can submit a ticket to member support through your account along with the email address associated to your liftshare account and the name of your organisation, we should then be able to find the relevant contact for you.
Got more questions? We're here

If you have any other questions, why not raise a ticket and someone from our team will be able to help.
Travel Happy!
Your Liftshare Team