How to sign up to a Liftshare Corporate Community?
Created by: Amy Young
About this guide
This help guide will walk you through the process of signing up to a Liftshare community for corporate Liftshare scheme members, and how to activate your account.
Before you get started
As a corporate Liftshare scheme member, you need to make sure you sign up to Liftshare via your organisation's dedicated Liftshare URL, otherwise, you will risk not having any visibility of your colleagues.
If you are unable to see or find any of your colleagues after signing up, you may have accidentally signed up to the wrong network. Contact Liftshare Support and let us know which community you think you should be part of and we will be able to arrange for your account to be moved into the right community.
Your organisation's dedicated Liftshare URL can be found on any marketing posters or flyers promoting your organisation's Liftshare community. You can also reach out to your organisation's Liftshare Manager onsite. If you are not sure who your Liftshare Manager is, please contact our support team where someone from our team will be able to point you in the right direction.
How to sign up to Liftshare
From the homepage, click the Join button.
Fill in your details on the registration form and click Join or Signup using Facebook if the option is available.
Click the "Activate my account" button in the activation email sent to your email address; if you can't see the email in your inbox, try the following troubleshooting steps:

Check your spam or junk folder.
Make sure you signed up using the correct email address.
Contact Liftshare by submitting a ticket, and one of our team will be able to help.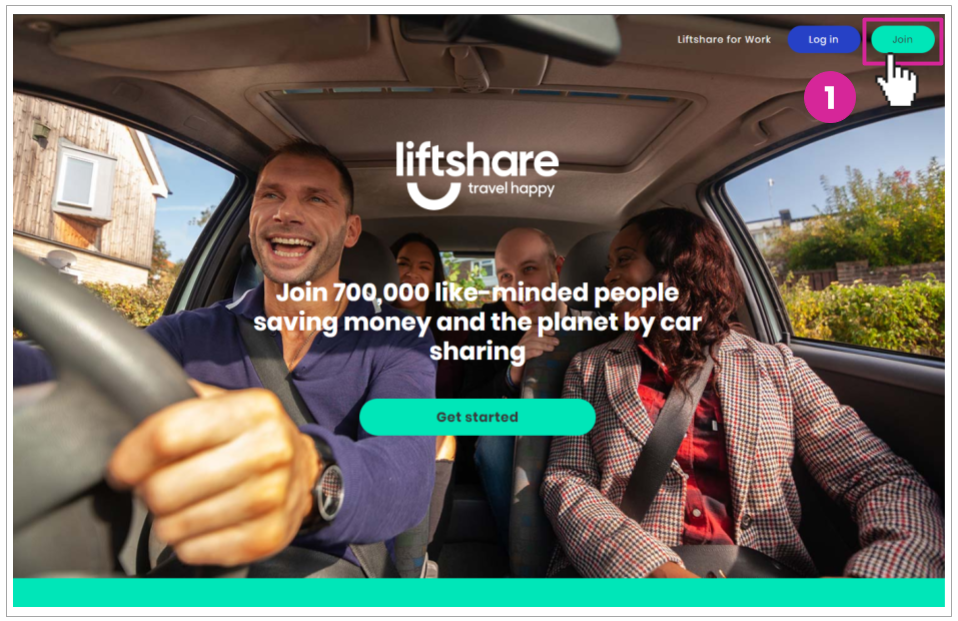 Got more questions? We're here
If you have any other questions, why not raise a ticket and someone from our team will be able to help.
Travel happy!
Your Liftshare Team